We are an Australian owned company that has been manufacturing quality timber products for three decades. Our products include timber turned verandah posts, screen doors, balustrading, finials, gable vent, and decorative fretwork and frieze panels. Thus, it is right that we proudly proclaim "We Love Timber." It is our mission to preserve the rich heritage of Australian period style homes.  At the same time, it is our goal to produce new and innovative timber products for modern homes and commercial buildings.  We manufacture the best quality timber products to maintain, restore or enhance Australian houses. We also manufacture custom made timber products on top of our standard range of timber products.  If you want further assistance and details with regards to our products and services, please do not hesitate to contact our technical support team.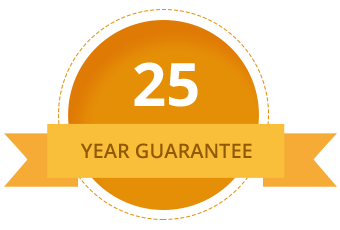 Which Products Are Eligible?
At Karem Woodcraft we offer a 25 year Guarantee on all external LOSP H3 Treated Pine products which are above ground. We are proud of our products and that's why we stand by them. All you need to do is follow our care instructions and if anything goes wrong we'll be there for you.
High Quality & Environmental Friendly.
All our LOSP H3 Pine products are treated in-house with our Osmose Protim treatment tank. We have been using this over 20 years! Our Protim LOSP H3 treatment system is a tried and trusted method of preserving timber against fungal decay and insect attack for external timbers. The LOSP Pine is treated to a level of LOSP H3 after being manufactured. This ensures our customers have a long lasting product when placed in the harsh Australian environment. Not only will it stand up against rain; but also to heat which is a major factor in the life of a timber.
What About Other Products?
To give you peace of mind across our full product range, we also have a 10 year manufacturing warranty on all assembled products.
Overview Of Painting Instructions
The main stipulation is that you use 2 thin coats of oil based primer on ALL 6 sides of the product BEFORE installation. Our products must be kept dry until painted. Please allow drying time between coats.
It is highly recommended that you don't paint your products until 72 hours have passed from delivery.
CLIENT TESTIMONIALS
Matched To Perfection

I was looking to replace my old Verandah Posts due to rust and ware and Karem not only matched my old posts, but provided me with all the information I required to make them last.
Affordable Price

Karem Woodcraft have helped me find the perfect set of stairs to fit my house. The friendly staff offering me complete customisation at an affordable price.
Get The Best

I wanted to make sure we got the best… Karem Woodcraft came on top for a number of reasons.
Amazing Service

What I like so much about Karem Woodcraft is that they offer high quality products at reasonable prices. The staff helped me replicate my own screen doors and it was with me within a week. Amazing service.
Smooth and Swift Delivery

Great service followed up with a smooth and swift delivery. Couldn't be happier with my fretwork from Karem Woodcraft.
Recreation

I have been searching for quite some time to find a company to recreate my own finials; luckily I found Karem Woodcraft. They were able help me match my privacy screens and produced exactly what I needed.